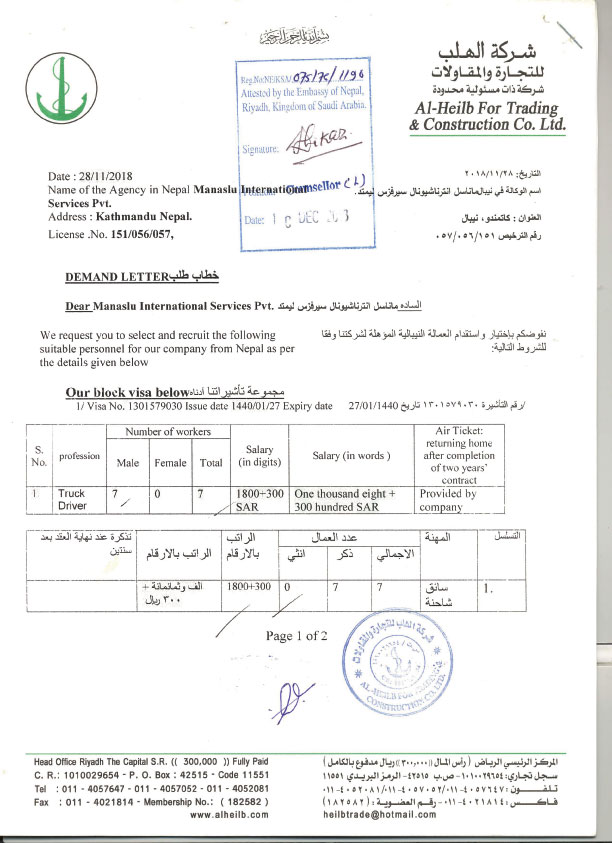 Al Heilb Trading & Construction Co. Ltd.
---
Job Designation: Truck Driver
Gender: Male
Openings: 7
Salary: SR 1800 + SR 300
Location: KSA
Apply Before: December 24 2018
Terms and Conditions:
Must have experience of at least 3 years in related field.
Must be above 22 years and below 40 years.
Education : None, but high school diploma or equivalent preferable.
Must be smart and hard working.
Must submit original passport, CV, photo, License & other certificate(if available).
Apply Now