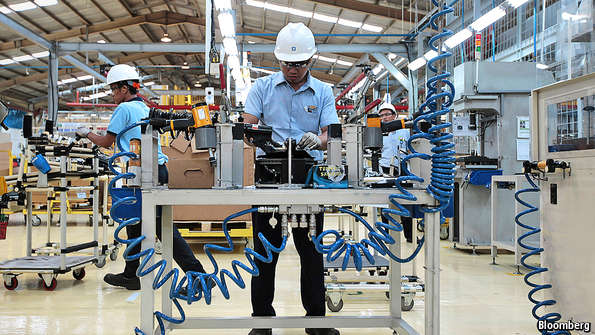 Factory Workers
Our business associates from the Arab countries are looking for diligent Factory workers who are capable at operating machinery to manufacturing different products, which can vary depending on the industry. Factory workers are responsible for a range of functions including processing, sorting, and packing the products, as well as operating the machines and monitoring the output to check it is in line with compliance standards. This job takes place in an industrial environment and is often shift-based, meaning workers can take on full or part-time roles depending on their needs. The ideal candidate for this job should be organized, reliable, able to work effectively as part of a team, and have stamina and dexterity.
Factory Worker Duties and Responsibilities
Factory workers duties and responsibilities are determined by the kind of company for which they work. Based on job listings we analyzed, a factory worker's duties typically involve:
Operating machinery
Factory workers operate machinery, feeding products into the production line, possibly a conveyor line, such as in a canning factory. They monitor the machines, raising any issues with their manager, and as well, control and adjust machine settings, such as the speed.
Sorting and packing products
Once the products have been produced, factory workers sort and pack them, loading them into crates ready for dispatch.
Cleaning and maintaining work areas
Factory workers maintain a clean workspace to uphold health and safety compliance, as well as making sure that the machines are operating properly. This is especially important in food preparation environments.
Quality control
Factory workers have an in-depth knowledge of the products and materials they're working with so they notice if a product doesn't meet certain standards. They check the output to ensure that all products are exactly the same, keeping a record of any defective items.
Following health and safety procedures
Health and safety procedures are critical in a factory setting, as accidents can occur easily if these processes are not followed. Factory workers are responsible for following these systems to ensure their safety and the safety of their team. They inform their manager of safety hazards.
Factory Worker Skills and Qualifications
Factory workers have good practical skills and are able to work quickly and methodically. Typically, companies require a high school diploma and previous experience working in a similar role, as well as the following:
Teamwork – factory workers work with others to ensure efficiency in the workplace
Listening skills – factory workers need to understand how to use machinery properly and safely to prevent accidents and ensure all tasks are completed accurately
Ability to follow instructions  – line managers assign tasks and responsibilities, which vary depending on the products being manufactured; factory workers should be able to follow instructions competently
Methodical approach – production lines follow a set process, so factory workers need a methodical approach to ensure all tasks are completed in the correct order for a smooth-running production line
Concentration – factory workers often perform the same tasks repeatedly, so a good level of concentration when carrying out these tasks is important for quality control purposes. This role is often fast-paced, so being able to maintain focus at all times is beneficial
Physical stamina – some factory workers stand for long periods of time, sometimes entire shifts, and lift packages or materials. Physical stamina and a good level of fitness is important
Factory Worker Education and Training
No formal qualification is required to become a factory worker, although employers generally require a high school diploma and previous experience working in a factory environment. Companies look for strong practical skills and, depending on the industry, may require skills such as forklift driving experience. Prior experience or knowledge of the products the factory manufactures are beneficial to an application for this job.